Today's the beginning of the third week of
Sync
's summer free audiobook extravaganza.
The offerings this week are
Where the Streets Had a Name by Randa Abdel-Fattah
and
A Passage to India by E. M. Forster
.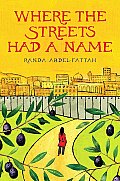 Thirteen year old Hayaat is on a mission. She believes a handful of soil from her grandmother's ancestral home in Jerusalem will save her beloved Sitti Zeynab's life. The only problem is that Hayaat and her family live behind the impenetrable wall that divides the West Bank, and they're on the wrong side of check points, curfews, and the travel permit system. Plus, Hayaat's best friend Samy always manages to attract trouble. But luck is on the pair's side as they undertake the journey to Jerusalem from the Palestinian Territories when Hayaat and Samy have a curfew-free day to travel.
But while their journey may only be a few kilometers long, it could take a lifetime to complete. . . .
Humorous and heartfelt, Where the Streets Had a Name deals with the Israel-Palestinian conflict with sensitivity and grace and will open a window on this timely subject.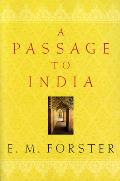 Among the greatest novels of the twentieth century, A Passage to India tells of the clash of cultures in British India after the turn of the century. In exquisite prose, Forster reveals the menace that lurks just beneath the surface of ordinary life, as a common misunderstanding erupts into a devastating affair.
Note:
these books don't expire like the e-audiobooks you get from the library. So, be sure to download the books even if you don't think you'll get around to listening to them right away.
More information about
Sync
is available in
this post
.