The Chosen One by Carol Lynch Williams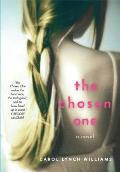 An e-audiobook from the library. (Ebooks I can probably take or leave, but e-audiobooks I love).
The Chosen One
is a work of contemporary fiction aimed at the young adult-audience. Set in a polygamist community and dealing with the abuse and abuse of power rampant within it,
The Chosen One
reads like a made-for-TV movie.
A bookmobile features prominently in the story. However the novel's 13-year-old narrator and protagonist insisted on referring to it nine times out of ten as "the Ironton County Mobile Library on Wheels," which was endearing at first, but quickly became irritating.
Crossed by Ally Condie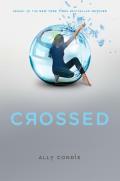 I read, but never posted about
Matched
, the book to which
Crossed
is a sequel. I hadn't planned to read
Matched
, one of 2010's mass of dystopian YA releases, after reading another to those releases (
Delirium
by Lauren Oliver, see
post
) that featured a society with Society-determined marriages, but it happened to be available for download on a day that I was browsing the library's e-audio offering so I checked it out. Since most of my preference predictions about that crop of books were wrong,
1
it should come as no surprise that I liked
Matched
.
The authoritarian society depicted in both
Matched
and
Crossed
is more complex than those in some of the other dystopian releases (yeah!), much more so that I expected, and its depth is revealed slowly to both protagonist and reader. The series also features a group of individuals referred to as the Archivists (expect a post on that in the near future).
I didn't enjoy
Crossed
as much as
Matched
, but considering that
Crossed
is the second book in a planned trilogy that's almost to be expected.
A History of Venice by John Julius Norwich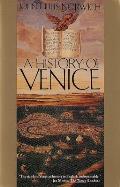 Russell came back from the library one day and said that he'd seen a book he thought I might like, a history of Venice, but that he hadn't picked it up for me since he wasn't sure what my reading schedule looked like. My reading schedule, such as it is, is nothing but flexible and I love variety so I asked him to bring the book home next time he went to the library.
I have to admit that I was overwhelmed when he presented me with John Julius Norwich's 736-page
A History of Venice
: so fat, such fine print. Norwich starts with early settlements in the general area of the Venetian Republic (late Roman period) and follows through until Napoleon conquers the Republic. I think that I made it through the introduction and four chapters before we had to return the book or suffer over-due fees. I'm not sure that I'll check it out again, though. I suspect that there is another Venetian history out there that would be a better fit for me. From other reviews I've read it seems like Norwich continues to focus on political and military chronology while generally neglecting all the other (in my opinion) more interesting aspects of the Republic's history.