Yes, I'm one of those relatives. The ones who give books rather than toys to the children in their lives. Though not having kids myself I sometimes unintentionally give them books beyond their reading levels. Poor Olivia got one of my favorite books,
Zahrah the Windseeker
, for her 10th birthday and while it is listed as 10 and up some places, I realized it wasn't the best choice when I visited her and found her reading
The Tale of Despereaux
. In any case, I'm making a concerted effort to be better about that.
This year, in hopes of being prepared for the birthdays that always seem to sneak up on me, I bought books for all my reading nieces and nephews in one fowl swoop (we already had something for the littlest one, who happens to have one of the earliest birthdays). Since I'm certain that none of them read this blog I'm going to share my selections here.
From the Mixed-up Files of Mrs. Basil E. Frankweiler by E.L. Konigsburg (for boy turning 11)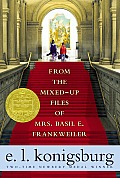 Claudia knew that she could never pull off the old-fashioned kind of running away...so she decided not to run FROM somewhere, but TO somewhere. And so, after some careful planning, she and her younger brother, Jamie, escaped — right into a mystery that made headlines!
From the Mixed-up Files of Mrs. Basil E. Frankweiler
was one of my favorite books. I loved the idea of running away to the the Metropolitan museum of art (and of sleeping in a famous, ornate bed).
Mrs. Frisby and the Rats of NIMH by Robert C. O'Brien (for girl turning 10)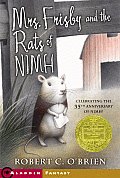 Mrs. Frisby, a widowed mouse with four small children, is faced with a terrible problem. She must move her family to their summer quarters immediately, or face almost certain death. But her youngest son, Timothy, lies ill with pneumonia and must not be moved. Fortunately, she encounters the rats of NIMH, an extraordinary breed of highly intelligent creatures, who come up with a brilliant solution to her dilemma.
Another book I loved as a child (I loved the film adaptation,
The Secret of NIMH
as well; I remember reading
Rasco and the Rats of NIMH
, but not the second follow up).
The Mysterious Howling by Maryrose Wood (for girl turning 12)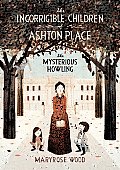 The first book in the
Incorrigble Children of Ashton Place
series.
Found running wild in the forest of Ashton Place, the Incorrigibles are no ordinary children: Alexander, age ten or thereabouts, keeps his siblings in line with gentle nips; Cassiopeia, perhaps four or five, has a bark that is (usually) worse than her bite; and Beowulf, age somewhere-in-the-middle, is alarmingly adept at chasing squirrels.
Luckily, Miss Penelope Lumley is no ordinary governess. Only fifteen years old and a recent graduate of the Swanburne Academy for Poor Bright Females, Penelope embraces the challenge of her new position. Though she is eager to instruct the children in Latin verbs and the proper use of globes, first she must help them overcome their canine tendencies.
But mysteries abound at Ashton Place: Who are these three wild creatures, and how did they come to live in the vast forests of the estate? Why does Old Timothy, the coachman, lurk around every corner? Will Penelope be able to teach the Incorrigibles table manners and socially useful phrases in time for Lady Constance's holiday ball? And what on earth is a schottische?
I haven't read this one, but I loved the concept (children raised by wolves and whatnot) and it seems endearingly cheeky. I also like giving first-in-a-series books because if the recipient enjoys it they can continue along with the series.
The child in question has already received this book, but I haven't had word on what she thought of it, if she's even read it yet.
The Sigh by Marjane Satrapi (for girl turning 8)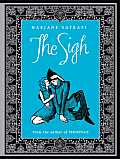 Rose is one of three daughters of a rich merchant who always brings gifts for his girls from the market. One day Rose asks for the seed of a blue bean, but he fails to find one for her. She lets out a sigh in resignation, and her sigh attracts the Sigh, a mysterious being that brings the seed she desired to the merchant. But every debt has to be paid, and every gift has a price, and the Sigh returns a year later to take the merchants daughter to a secret and distant palace.
I wasn't familiar with
The Sigh
before I happened across it on a table in the children's section of
the Strand
. I do like Marjane Satrapi.
The Sigh
is more illustrated book than graphic novel and it is suitable for all ages (per the cover at least, I flipped through and didn't see anything questionable).