I'm a big fan of
Canongate
's
Myth Series
and my intent is to collect hard-cover copies of each of them.
Thanks to one of Russell's sisters, I know have two more books to add to my
little collection
.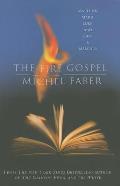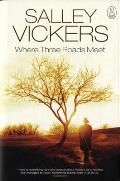 The Fire Gospel
by Michael Farber and
Where Three Roads Meet
by Salley Vickers.
In other birthday-related news, for those who were wondering, my sister's presents did have an intentional orange theme. We're still waiting on one item to arrive.