The fifth week of
Sync
's summer free audiobook extravaganza started yesterday.
The offerings this week are
Chanda's Secrets by Allan Stratton
and
Tess of the D'Urbervilles by Thomas Hardy
.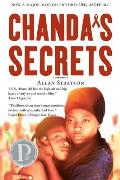 Sixteen-year-old Chanda Kabelo has secrets. Her mother is acting strangely, her little sister is out of control, and her best friend is in serious trouble. To make matters worse, people are dying around her. Everyone is afraid to say why, but Chanda knows: it's because of AIDS. Chanda's Secrets is a suspense-filled novel about a teenager who fights to rescue the people she loves. Through his dramatic story-telling, Allan Stratton captures the love of family, the loyalty of friends, the pain of bereavement, and a fearlessness that is powered by the heart. Above all, this is a story about the courage of living with truth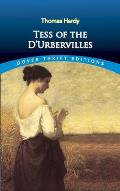 A ne'er-do-well exploits his gentle daughter's beauty for social advancement in this masterpiece of tragic fiction. Hardy's 1891 novel defied convention to focus on the rural lower class for a frank treatment of sexuality and religion. Then and now, his sympathetic portrait of a victim of Victorian hypocrisy offers compelling reading.
Note:
these books don't expire like the e-audiobooks you get from the library. So, be sure to download the books even if you don't think you'll get around to listening to them right away.
More information about
Sync
is available in
this post
.