I hope you all don't mind these reminder posts. I have to admit that doing them is a bit self-serving as it has helped me to remember to download the books.
Today's the beginning of the fourth week of
Sync
's summer free audiobook extravaganza.
The offerings this week are
Revenge of the Witch by Joseph Delaney
and
Beowulf
, translated by Francis B. Gummere.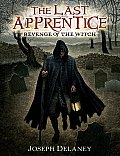 Revenge of the Witch
is the first book in Delaney's Wardstone Chronicles / Last Apprentice series. It has also been published under the title
The Spook's Apprentice
.
For years, Old Gregory has been the Spook for the county, ridding the local villages of evil. Now his time is coming to an end. But who will take over for him? Twenty-nine apprentices have tried — some floundered, some fled, some failed to stay alive.
Only Thomas Ward is left. He's the last hope — the last apprentice.
Can Thomas succeed? Will he learn the difference between a benign witch and a malevolent one? Does the Spook's warning against girls with pointy shoes include Alice? And what will happen if Thomas accidentally frees Mother Malkin, the most evil witch in the county?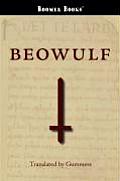 The first true masterpiece of English literature, Beowulf depicts the thrilling adventures of a Scandinavian warrior of the sixth century. Part history and part mythology, Beowulf begins in the court of the Danish king, where a demon named Grendel devours men in their sleep. The mighty warrior Beowulf kills the monster, but rejoicing turns to terror when Grendel's mother attacks the hall to avenge the death of her child. After slaying the mighty beast, Beowulf becomes king, ruling peacefully for fifty years. But the day comes when he must confront a foe more powerful than any he has yet faced--an ancient dragon who guards a horde of treasure. Once again Beowulf must gather his strength and courage to defeat the monster, but this time victory exacts a terrible price.
Note:
these books don't expire like the e-audiobooks you get from the library. So, be sure to download the books even if you don't think you'll get around to listening to them right away.
More information about
Sync
is available in
this post
.