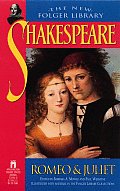 Just a reminder that today is the beginning of the first week of
Sync
's summer free audiobook extravaganza.
The offerings this week are
Shiver by Maggie Stiefvater
and
Romeo & Juliet
.
Note:
these books don't expire like the e-audiobooks you get from the library. So, be sure to download the books even if you don't think you'll get around to listening to them right away.
I'm going to assume that all my readers are familiar with
Romeo & Juliet
and just include the synopsis for
Shiver
.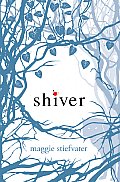 For years, Grace has watched the wolves in the woods behind her house. One yellow-eyed wolf--her wolf--is a chilling presence she can't seem to live without. Meanwhile, Sam has lived two lives: In winter, the frozen woods, the protection of the pack, and the silent company of a fearless girl. In summer, a few precious months of being human... until the cold makes him shift back again.

Now, Grace meets a yellow-eyed boy whose familiarity takes her breath away. It's her wolf. It has to be. But as winter nears, Sam must fight to stay human--or risk losing himself, and Grace, forever.
More information about
Sync
is available in
this post
.