Today's the beginning of the second week of
Sync
's summer free audiobook extravaganza.
The offerings this week are
Little Brother by Cory Doctorow
and
The Trial by Franz Kafka
.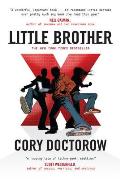 Marcus, a.k.a "w1n5t0n," is only seventeen years old, but he figures he already knows how the system works–and how to work the system. Smart, fast, and wise to the ways of the networked world, he has no trouble outwitting his high school's intrusive but clumsy surveillance systems.
But his whole world changes when he and his friends find themselves caught in the aftermath of a major terrorist attack on San Francisco. In the wrong place at the wrong time, Marcus and his crew are apprehended by the Department of Homeland Security and whisked away to a secret prison where they're mercilessly interrogated for days.
When the DHS finally releases them, Marcus discovers that his city has become a police state where every citizen is treated like a potential terrorist. He knows that no one will believe his story, which leaves him only one option: to take down the DHS himself.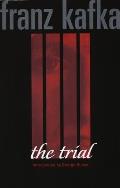 Written in 1914, The Trial is one of the most important novels of the twentieth century: the terrifying tale of Josef K., a respectable bank officer who is suddenly and inexplicably arrested and must defend himself against a charge about which he can get no information. Whether read as an existential tale, a parable, or a prophecy of the excesses of modern bureaucracy wedded to the madness of totalitarianism, Kafka's nightmare has resonated with chilling truth for generations of readers.
Note:
these books don't expire like the e-audiobooks you get from the library. So, be sure to download the books even if you don't think you'll get around to listening to them right away.
More information about
Sync
is available in
this post
.