We're nearing the end of
Sync
's summer free audiobook extravaganza.
The offerings this week are
Immortal by Gillian Shields
and
Wuthering Heights by Emily Brontë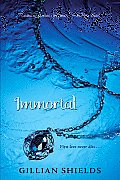 Welcome to Wyldcliffe, the place that haunts my present, my past, and my future.
Wyldcliffe Abbey School for Young Ladies is elite, expensive, and unwelcoming. When Evie Johnson is torn from her home near the sea to become the newest scholarship student, strict teachers, snobbish students, and the oppressive atmosphere of Wyldcliffe leave her drowning in loneliness.
Evie's only lifeline is Sebastian, a mysterious and attractive young man she meets by chance. As Evie's feelings for Sebastian blaze with each secret meeting, she begins to fear that he is hiding something about his past. And she is haunted by glimpses of a strange, ghostly girl—a girl who is so eerily like Evie she could be a sister. Evie is slowly drawn into a tangled web of past and present that she cannot control. As the extraordinary, elemental forces of Wyldcliffe rise up like the mighty sea, Evie is faced with an astounding truth about Sebastian, and her own incredible fate.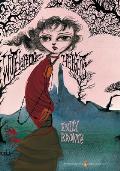 Wuthering Heights, first published in 1847, the year before the author's death at the age of thirty, endures today as perhaps the most powerful and intensely original novel in the English language. The epic story of Catherine and Heathcliff plays out against the dramatic backdrop of the wild English moors, and presents an astonishing metaphysical vision of fate and obsession, passion and revenge. "Only Emily Brontë," V. S. Pritchett said, "exposes her imagination to the dark spirit." And Virginia Woolf wrote, "Hers...is the rarest of all powers. She could free life from its dependence on facts...by speaking of the moor make the wind blow and the thunder roar."
Note:
these books don't expire like the e-audiobooks you get from the library. So, be sure to download the books even if you don't think you'll get around to listening to them right away.
More information about
Sync
is available in
this post
.