Today begins the last week of
Sync
's summer free audiobook extravaganza. I hope these reminder posts have been useful. I for one managed to downloaded the titles I wanted every week (so expect posts on some of the offerings down the line).
Sync
's offerings this week are
Storm Runners by Roland Smith
and
The Cay by Theodore Taylor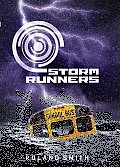 Chase Masters and his father are "storm runners," racing across the country in pursuit of hurricanes, tornadoes, and floods. Anywhere bad weather strikes, they are not far behind. Chase is learning more on the road than he ever would just sitting in a classroom. But when the hurricane of the century hits, he will be tested in ways he never could have imagined.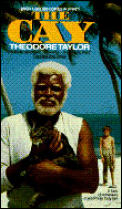 Phillip is excited when the Germans invade the small island of Curaçao. War has always been a game to him, and he's eager to glimpse it firsthand–until the freighter he and his mother are traveling to the United States on is torpedoed.
When Phillip comes to, he is on a small raft in the middle of the sea. Besides Stew Cat, his only companion is an old West Indian, Timothy. Phillip remembers his mother's warning about black people: "They are different, and they live differently."
But by the time the castaways arrive on a small island, Phillip's head injury has made him blind and dependent on Timothy.
Note:
these books don't expire like the e-audiobooks you get from the library. So, be sure to download the books even if you don't think you'll get around to listening to them right away.
More information about
Sync
is available in
this post
.