because, regardless of extenuating circumstances, it is far too early in the year to give up on
what little resolution I had
.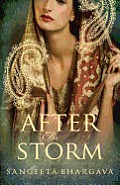 After the Storm by Sangeeta Bharava
A coming-of-age story set during the time of the Indian independence movement (1947 bookends the bulk of the action, which takes place in 1941). The upheaval of the period is seamlessly integrated into the story and into the lives of the novel's four main characters: an Indian princess who's left home to attend a formerly all-English boarding school; her bi-racial best friend, who was raised by a hardworking single mother because her parents' families so disapproved of their match that they would not reconcile even after her father's death; a Sikh college student turned revolutionary; and a young Englishman who will forever be tainted by his father's participation in the Jalianwala bagh massacre.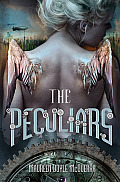 The Peculiars by Maureen Doyle McQuerry
This is one of the books I received for Christmas. It was on my wishlist presumably because I'd seen some pre-launch information for this paranormal steampunk novel and wanted to make sure to check it out once it was published.
I have to admit that I didn't like
The Peculiars
as much as I thought that I would. The protagonist, Lena, is generally sympathetic, but when she's frustrating, she's extremely frustrating.
Things I did like about the novel: the world, secondary characters like Jimson and Mr. Beasley (and Mrs. Mumbles), and the fact that romance while part of the story takes a back seat to the rest of the story.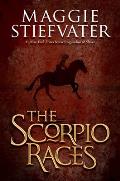 The Scorpio Races by Maggie Stiefvater
My favorite Stiefvater novel by far. I've read between one and two-thirds of the
Wolves of Mercy Falls Trilogy
and by that I mean that I listened to the audio version of
Shiver
and I may have given up in the face of
Linger
's angst before I finished it. Quite recently I read
The Raven Boys
, which was a bit too supernatural for me.
The Scorpio Races
was inspired by Celtic legends of water horses. Stiefvater's fictional Thisby island and its inhabitants are so realistic that a reader can almost forget that what she's writing about isn't real.