Sync
's offerings this week (Thursday, August 16 through Wednesday, August 22, 2012) are: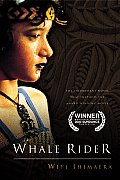 Eight-year-old Kahu, a member of the Maori tribe of Whangara, New Zealand, fights to prove her love, her leadership, and her destiny. Her people claim descent from Kahutia Te Rangi, the legendary "whale rider." In every generation since Kahutia, a male heir has inherited the title of chief. But now there is no male heir, and the aging chief is desperate to find a successor. Kahu is his only great-grandchild--and Maori tradition has no use for a girl. But when hundreds of whales beach themselves and threaten the future of the Maori tribe, it is Kahu who saves the tribe when she reveals that she has the whale rider's ancient gift of communicating with whales.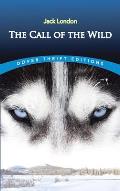 A classic novel of adventure, drawn from London's own experiences as a Klondike adventurer, relating the story of a heroic dog, who, caught in the brutal life of the Alaska Gold Rush, ultimately faces a choice between living in man's world and returning to nature
Go here to get this week's downloads.
n.b. at the time I'm publishing this post (as when I checked the site earlier in the day), Sync has the following note posted (so you may not be able to download this week's titles right away):
Our apologies! Our host is having issues with the current downloads. The service will be up and running as soon as possible!
Remember,
these books don't expire like the e-audiobooks you get from the library. So, be sure to download the books even if you don't think you'll get around to listening to them right away.
More information about
Sync
is available in
this post
.