Sync
's offerings this week (Thursday, August 9 through Wednesday August 15, 2012) are: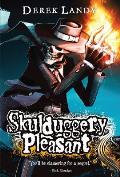 Meet Skulduggery Pleasant: ace detective, snappy dresser, razor-tongued wit, crackerjack sorcerer, and walking, talking, fire-throwing Skeleton — as well as ally, protector, and mentor of Stephanie Edgley, a very unusual and darkly talented 12-year-old. These two alone must defeat an all-consuming ancient evil. The end of the world? Over Skulduggery Pleasant's dead body.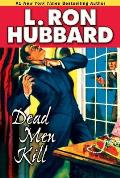 When several of the city's most respected citizens are inexplicably killed by what appear to be zombies, all Detective Terry Lane has to go on is a blue grey glove, a Haitian pharmacy bill for some very unusual drugs and a death threat from a mysterious stranger. Matters are soon complicated when a beautiful nightclub singer shows up who claims to have information that could solve the case, but whose motives are plainly suspect. Against his better judgment, Terry investigates her lead only to find himself sealed in a coffin en route to the next zombie murder—his own.
Go
here
to get this week's downloads.
Note:
these books don't expire like the e-audiobooks you get from the library. So, be sure to download the books even if you don't think you'll get around to listening to them right away.
More information about
Sync
is available in
this post
.