Sync
's offerings this week (Thursday, July 26 through Wednesday August 1, 2012) are: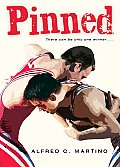 In this gripping story, wrestling dominates the lives of two young men. Ivan Korske and Bobby Zane come from very different backgrounds--yet they both have the drive, determination, and commitment of a champion. And both are determined to have successful wrestling seasons despite having to grapple with their own demons.
But their personal problems won't matter when these two teens meet on the mat to compete for the title of New Jersey State Wrestling Champion. Both Ivan and Bobby have put in grueling hours of practice, endured intense hunger to cut weight, and sacrificed themselves for the sport they love--but only one of them is destined to win.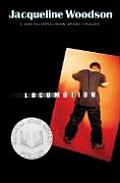 Each kindness makes the world a little better.
Chloe and her friends won't play with the new girl, Maya. Maya is different--she wears hand-me-downs and plays with old-fashioned toys. Every time Maya tries to join Chloe and her gang, they reject her. Eventually, Maya plays alone, and then stops coming to school altogether. When Chloe's teacher gives a lesson about how even small acts of kindness can change the world, Chloe is stung by the lost opportunity for friendship, and thinks about how much better it could have been if she'd shown a little kindness toward Maya.
This unforgettable book is written and illustrated by the award-winning team that created The Other Side and the Caldecott Honor winner Coming On Home Soon. With its powerful message and striking art, it will resonate with readers long after they've put it down.
Go
here
to get this week's downloads.
Note:
these books don't expire like the e-audiobooks you get from the library. So, be sure to download the books even if you don't think you'll get around to listening to them right away.
More information about
Sync
is available in
this post
.