Sync
's offerings this week (Thursday, May 29 through Wednesday, June 4, 2014) are: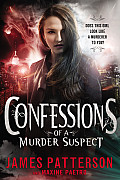 James Patterson returns to the genre that made him famous with a thrilling teen detective series about the mysterious and magnificently wealthy Angel family... and the dark secrets they're keeping from one another.
On the night Malcolm and Maud Angel are murdered, Tandy Angel knows just three things: 1) She was the last person to see her parents alive. 2) The police have no suspects besides Tandy and her three siblings. 3) She can't trust anyone — maybe not even herself. Having grown up under Malcolm and Maud's intense perfectionist demands, no child comes away undamaged. Tandy decides that she will have to clear the family name, but digging deeper into her powerful parents' affairs is a dangerous — and revealing — game. Who knows what the Angels are truly capable of?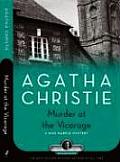 Murder at the Vicarage marks the debut of Agatha Christie's unflappable and much beloved female detective, Miss Jane Marple. With her gift for sniffing out the malevolent side of human nature, Miss Marple is led on her first case to a crime scene at the local vicarage. Colonel Protheroe, the magistrate whom everyone in town hates, has been shot through the head. No one heard the shot. There are no leads. Yet, everyone surrounding the vicarage seems to have a reason to want the Colonel dead. It is a race against the clock as Miss Marple sets out on the twisted trail of the mysterious killer without so much as a bit of help from the local police.
Go
here
to get this week's downloads.
Note:
these books don't expire like the e-audiobooks you get from the library. So, be sure to download the books even if you don't think you'll get around to listening to them right away.
More information about
Sync
and this year's schedule of offerings is available in
this post
.