Sync
's offerings this week (Thursday, May 22 through Wednesday May 28, 2014) are: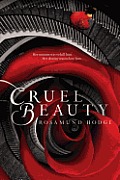 Since birth, Nyx has been betrothed to the evil ruler of her kingdom--all because of a reckless bargain her father struck. And since birth, she has been training to kill him.
Betrayed by her family yet bound to obey, Nyx rails against her fate. Still, on her seventeenth birthday, she abandons everything she's ever known to marry the all-powerful, immortal Ignifex. Her plan? Seduce him, disarm him, and break the nine-hundred-year-old curse he put on her people.
But Ignifex is not what Nyx expected. The strangely charming lord beguiles her, and his castle--a shifting maze of magical rooms--enthralls her. As Nyx searches for a way to free her homeland by uncovering Ignifex's secrets, she finds herself unwillingly drawn to him. But even if she can bring herself to love her sworn enemy, how can she refuse her duty to kill him?
Based on the classic fairy tale "Beauty and the Beast," Cruel Beauty is a dazzling love story about our deepest desires and their power to change our destiny.
The edition of
Cruel Beauty
offered by Sync is narrated by Elizabeth Knowelden, courtesy of Harper Audio.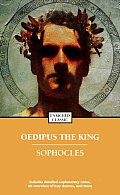 One of the greatest of the classic Greek tragedies and a masterpiece of dramatic construction. Catastrophe ensues when King Oedipus discovers he has inadvertently killed his father and married his mother. Masterly use of dramatic irony greatly intensifies impact of agonizing events. Sophocles' finest play, Oedipus Rex ranks as a towering landmark of Western drama.
The version
Oedipus Rex
(aka Oedipus the King) offered by Sync is performed by Michael Sheen and a full cast, courtesy of Naxos AudioBooks.
Go
here
to get this week's downloads.
Note:
these books don't expire like the e-audiobooks you get from the library. So, be sure to download the books even if you don't think you'll get around to listening to them right away.
More information about
Sync
and this year's schedule of offerings is available in
this post
.