Beauty Queens by Libba Bray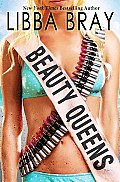 While
Beauty Queens
came highly recommended (lots of good blog reviews and a personal recommendation from friend Jessica), I can't say that I really enjoyed reading it. I liked the novel's snarky tone; how it played on pageants and pageant parents, reality TV,
Lord of the Flies
, and miscellaneous other stereotypes; and the diversity of the girls, their backgrounds, preferences, and points of view. As much as I appreciated all those things about
Beauty Queens
, I found the narrative irritating more than anything else.
Beauty Queens
was not a quick read for me because I didn't really want to keep reading it.
Clockwork Heart by Dru Pagliasotti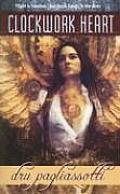 I really enjoyed
Clockwork Heart
. The world in which Pagliasotti sets the novel is quite intriguing - the extremely hierarchical society and how class divisions are marked, the icarus class and their role in the society, the ways in which the world is different than other steampunky settings.
Clockwork Heart
is a romance with a love triangle and a mystery that will keep readers guessing.
I will say that I found the romance element of the story much more successful than the mystery, which was overly complex for a book that isn't to going to have a sequel to continue building on the less immediate threat. As far as I know,
Clockwork Heart
is a stand-alone novel, but I'd love to read more set in this world.
Maid to Match by Deeanne Gist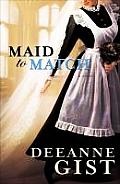 Historical romance set in Asheville, North Carolina circa 1899. Tillie is a senior parlormaid at Biltmore when she has a chance to become Mrs. Vanderbilt's ladies maid, position for which she's been groomed her entire life. Her priorities shift when Mack, twin of the undeniably handsome steward Earl, comes to live at Biltmore as a man of all work.
The protagonists of
Maid to Match
were a bit too righteous for my taste. While they each had some flaws, I didn't find them particularly believable. The author writes inspirational (Christian) romance, which accounts for the strict moral alignment of her characters.
Viridis by Calista Taylor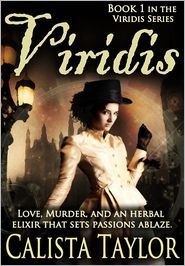 I hadn't heard of
Viridis
before it was mentioned in the
steampunk reads
discussion group on
GoodReads
. It was available as a
free Nook-book
(also free on
Amazon for Kindle
), so I figured that it couldn't hurt to download it.
Viridis
is a steampunk romantic suspense novel and the first in a planned series. I enjoyed it. Good world-building that doesn't overshadow the storyline, interesting characters, romance, and mystery, but there was one glaring narrative inconsistency that's quite hard to overlook.
There's one part of the story that some readers may have trouble with and need to skim through.