Alentejo Blue by Monica Ali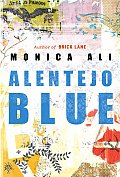 I read Monica Ali's debut novel,
Brick Lane
, in 2006 (see below). I enjoyed it so I'm not quite sure why it took me almost three years (
bookcrossing tells me
that I've had
Alentejo Blue
on my shelf since March 2009) to read
Alentejo Blue
. I do wish that I enjoyed
Alentejo Blue
as much as
Brick Lane
.
Alentejo Blue
is a novel centered on a rural village in south-central Portugal. Its chapters focus on individuals living in or visiting the village (it opens with an elderly man finding his friend--and sometimes lover--has hanged himself, the second chapter follows a British author who has sex with two inappropriate partners just because it's something to do) making it read, at first like a collection of short stories set in the same place rather than a novel. As the novel progresses, threads begins to tie the various chapters together. While the novel had some moments, I found it bleak. Honestly I finished reading
Alentejo Blue
out of stubbornness.
Brick Lane by Monica Ali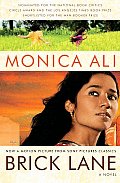 Here's what I thought about
Brick Lane
when I read it in 2006 (from
my copy's bookcrossing journal
):
I can understand why this book was shortlisted for the Booker Prize. I'm amazed, though, that this was the authors debut novel. What an achievement!
Ali explores universal themes on a very personal level. The driving force of the novel, the protagonist, Nazneen, is fully realized and sympathetic.
The novel has a certain weight and urgency, which makes it all the more readable, though it did seem to drag at times.
This is one of my favorite passages:
How had it happened? It was as if she had woken one day to find that she had become a collector, guardian of a great archive of secrets, without the faintest knowledge of how she had got started or how her collection has grown. (313)
I also loved the ending.